Slinky | Wigs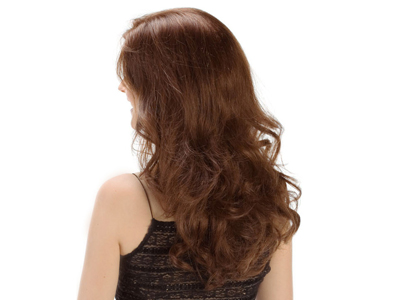 Are you looking for a high quality wig with a natural appearance?
Try Slinky wigs. Slinky wigs are specially designed for those with moderate to severe hair loss, but can be worn by anyone who wants the quality slinky affords. This slinky creates the illusion that the hair really grows from the scalp. It is made of a fine poly silk mesh base in which fibers are hand tied to this thin breathable fabric. It is placed at either the hairline or from the front to the crown, which can be parted in any direction for maximum styling versatility. They are light weight and softer to the touch than regular wigs.
Put our human hair wigs to the test… they can stand the heat! Just like real hair, our 100% human hair wigs can be curled using hot rollers, styled full and fabulous with a blow dryer; even have your human hair wig custom cut by your stylist. And talk about being flexible – human hair wigs can go from straight to curly, and then back again. After all, it is a woman's prerogative to change her mind… with human hair wigs she can change it every day!
The Benefit of Slinky Human hair wigs
SlinkyBuy's Human Hair wigs are 100% Remy Human Hair.We promise to provide the best customer experience and the highest in customer satisfaction.
What is Slinky HUMAN HAIR WIGS?
Slinky Wigs, one of the most common and cheap wigs, It is open in the back, sides and crown allows air to circulate for a cool,lightweight,and secure fit. The result is a cap that feels so natural.
What's the difference between synthetic and human hair wigs?
A human hair wig is the most natural looking option available to you when you have lost your own hair. Like your own natural hair, a human hair wig can be cut, styled, permed or colored to suit your personal taste. Human hair wigs are more durable than a synthetic wig. Human hair wigs require more cares than synthetic wigs.