Slinky | Bangs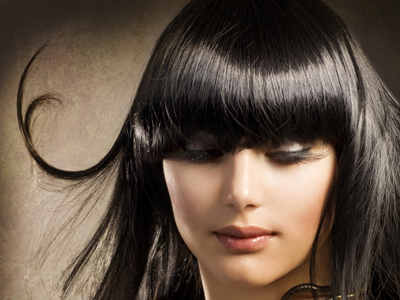 Long Lasting Tangle Free 100% Human Hair Bangs.
Clip in Hair Bangs can give results in minutes; they're a new and easy way to have sexy bangs in a snap! No more glue. No more expensive and damaging hair weaving procedures. It's a simple do it yourself hair bangs technique that anyone can do in minutes.
Available Colors
#1 Jet Black
#10B Almost Black
#4 Dark Brown
#6 Dark Chocolate Brown
#6B Dark Reddish Brown
#8 Medium Golden Brown
#8A Ash Brown
#10 Medium Ash Brown
#SF 1B/8 Walnut
#14 Brownish Blonde
#14B Dark Blonde
#16 Honey Blonde
#22 Light Ash Blonde
#24B Light Golden Blonde
#25 Pale Golden Blonde
Check Hair Color Chart here.
Origin(s)
Chinese.
What is the difference between synthetic and human hair bangs?
Hair Bangs made from human hair can be dyed, heated (curled or straightened), styled, washed, and treated like your own natural hair. Hair Bangs made from synthetic hair are sensitive to the sun, don't last as long as human hair, are difficult to style, and cannot blend in as well with your real hair.